Eliminate Stubborn Fat Without Surgery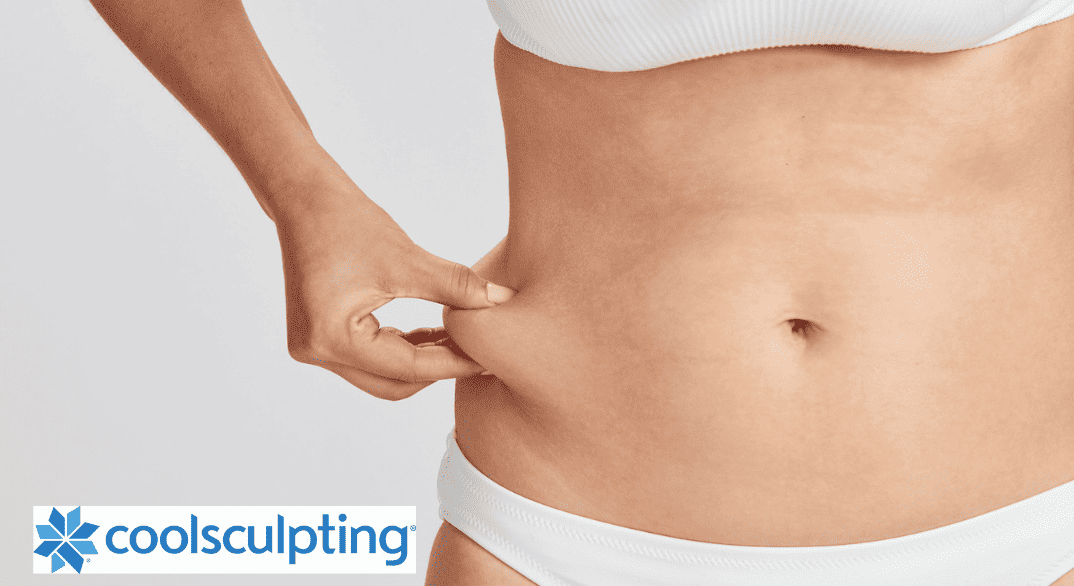 Whether it's your stomach, thighs, or love handles, the CoolSculpting ® procedure can help you fit better in your clothes. Proven by millions of procedures performed worldwide, the CoolSculpting ® procedure eliminates stubborn fat cells safely and effectively, without surgery and with little to no downtime. This fat reduction treatment is the only FDA-cleared procedure to use controlled cooling to safely target and eliminate diet and exercise-resistant fat, developed by doctors affiliated with Harvard University and Mass General Hospital. CoolSculpting® results are proven, noticeable, and lasting. Find out if CoolSculpting® fat reduction treatment is right for you by booking a consultation with our medical professionals today. Click on the online scheduler or call the clinic to speak with a team member.
CoolSculpting® is the world's #1 non-invasive fat-reduction procedure. It's an innovative way to contour your body by freezing unwanted fat away with no surgery or little to no downtime. CoolSculpting® can reduce stubborn fat under the chin, under the jawline areas, thigh, abdomen and flank, along with bra fat, back fat, underneath the buttocks (also known as banana roll) and upper arm. CoolSculpting® is the treatment doctors use most for nonsurgical fat reduction.
Is CoolSculpting® THE RIGHT TREATMENT FOR YOU?
Coolsculpting® can help with fat reduction in nine FDA-approved areas of the body, including
under the chin
jawline areas
thighs
abdomen and flanks
bra fat and back fat
underneath the buttocks
upper arms
Most frequent questions and answers
Book an appointment to discuss your treatment and get you ready for enhancing your natural beauty.
Drop Us a Line, Call the Office, or Click the Online Scheduler to book a complimentary CoolSculpting consultation. 
DISCOVER OUR OTHER SERVICES AND TREATMENTS
If you're not certain which treatment will best suit your needs, please make an appointment to let our team make a personalized treatment plan for you.