Smoother and Younger Looking Skin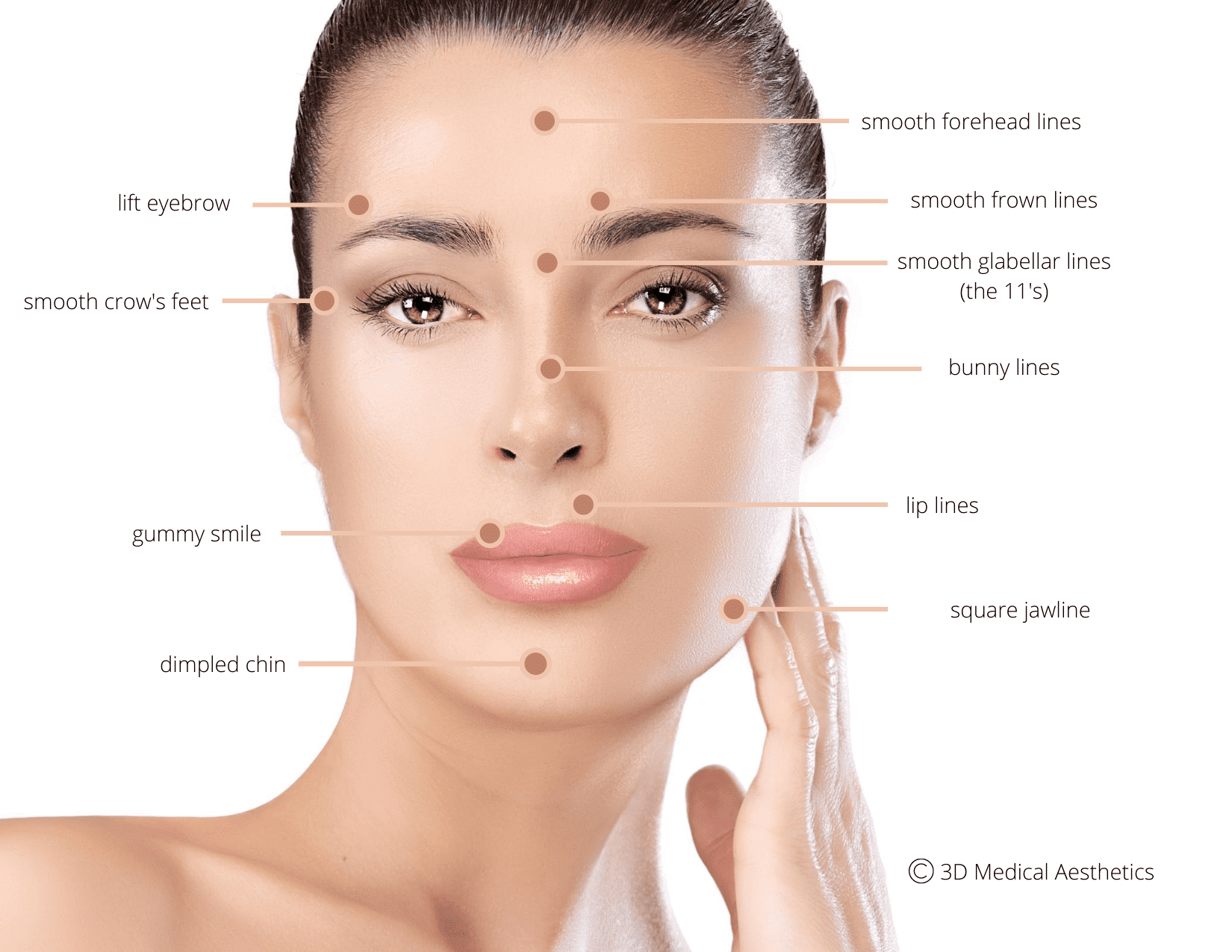 One of the many benefits of treatment with a botulinum toxin injection is that it may dramatically smooth out your skin and minimizes the appearance of wrinkles with no downtime needed. If you're curious about starting BOTOX® or Dysport®, or if your previous injections are starting to wear off, schedule a BOTOX®/Dysport® consultation at 3D Medical Aesthetics in Quincy. The team of injectable experts can tailor your treatment package for BOTOX® or Dysport® to enhance your natural beauty. Book your evaluation online or call us directly.
What is Botox & Dysport?​
Botox injections use a toxin called onobotulinumtoxinA to temporarily prevent a muscle from moving. Botox injections are noted primarily for the ability to reduce the appearance of facial wrinkles. Other uses include, excess sweating, migrane headaches, etc.
Is Botox & Dysport THE RIGHT TREATMENT FOR YOU?
Botox and Dysport can help with the following issues:
Fine Line & Wrinkles
Forehead & frown lines
Crow's feet
Gummy smile
Excessive sweating (Hyperhidrosis)
'Cobblestone' chin
Most frequent questions and answers
Book an appointment to discuss your treatment and get you ready for enhancing your natural beauty.
DISCOVER OUR OTHER SERVICES AND TREATMENTS
If you're not certain which treatment will best suit your needs, please make an appointment to let our team make a personalized treatment plan for you.